26 May to 27 May, 2021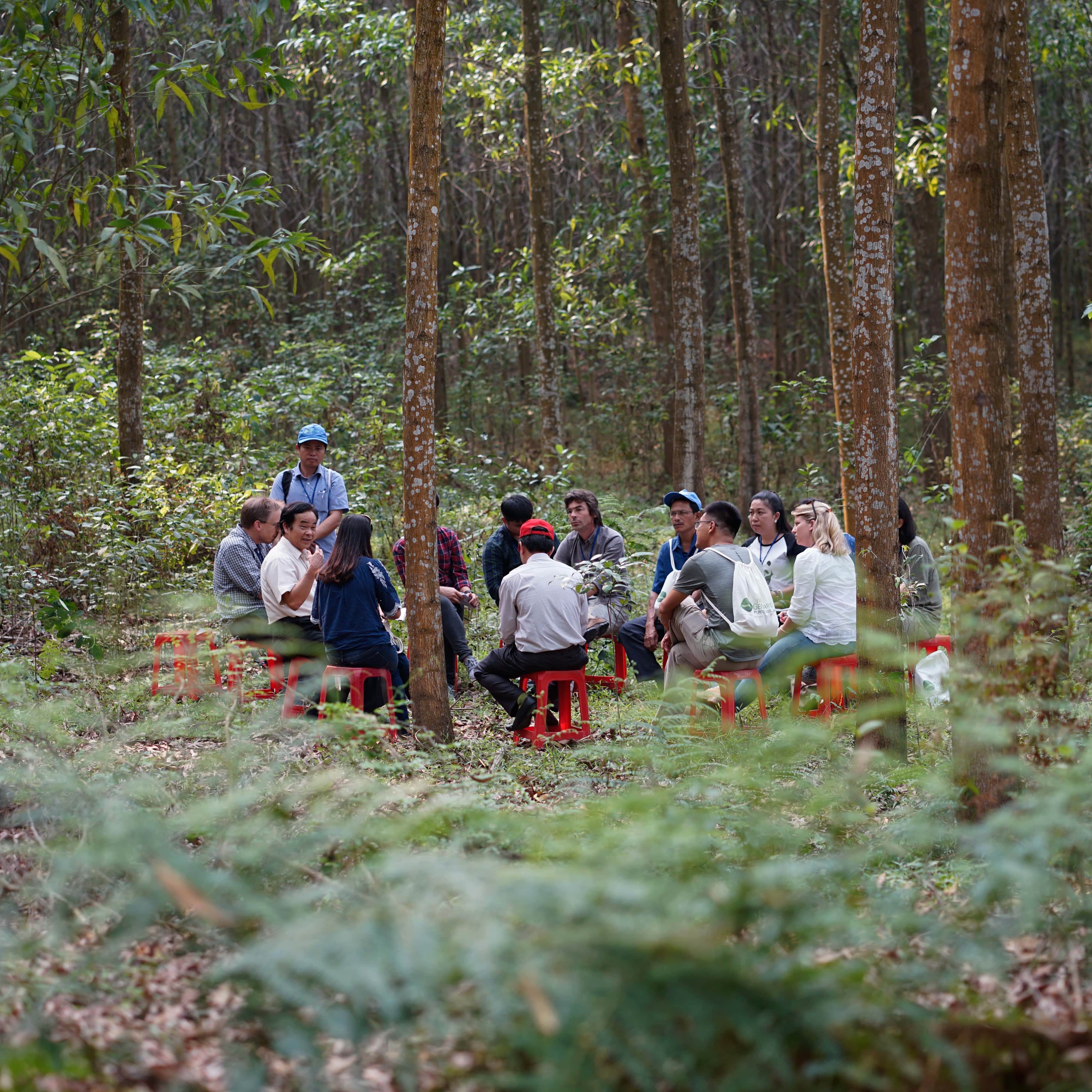 In 2019, WWF Viet Nam and the New Generation Plantations (NGP, now integrated as part of the WWF Forest Forward program) organised a Fieldshop looking at the new approaches for smallholders in the forestry sector in Thua Thien Hue province in the Central Annamites Landscape. The Fieldshop concluded, the challenges faced by smallholders in Vietnam are not new – and many solutions already exist. There are highly successful models of cooperation between forest owners and companies. However, scaling up and long-term sustainability are existing challenges.
NGP has demonstrated a concept that works in diverse contexts, showing how plantations can be profitable for enterprises while contributing to ecosystem restoration and climate mitigation and creating value for communities and society. Through this study tour, we are looking forward to developing new projects and partnerships to enable these solutions to take root, spread and to flourish.
In the Central Annamites, forestry smallholders get organized together as cooperatives to achieve FSC group certification, enabling them to sell and process timber to furniture manufacturers. Besides, corporate producers refine rattan fibers for high-quality market segments, to supply international markets. How can these groups negotiate better terms to access finance that allows them to grow their trees and follow good environmental practices? How can it be scaled up, and how can these models be expanded to other forest commodities? Those are questions to be addressed within our study tour collaborative ecosystem.
Ecosystems are complex things – but it is their complexity and diversity that makes them productive and resilient. The same is true for our ecosystem of collaboration. Our continuous learning process creates huge opportunities for all of us. Therefore, building on the long track record of WWF Viet Nam in the Central Annamites, we will invite collaborators from the Laos Central Annamites and Myanmar and Thailand Dawna Tenessarim landscapes, to join WWF Forests Forward in its search for Bankable Nature Solutions. These solutions should create positive environmental and social benefits while generating financial returns and profits. It will also enable projects to accelerate scaling and replication, realizing a large-scale positive impact on nature and communities.