17 May to 21 May, 2021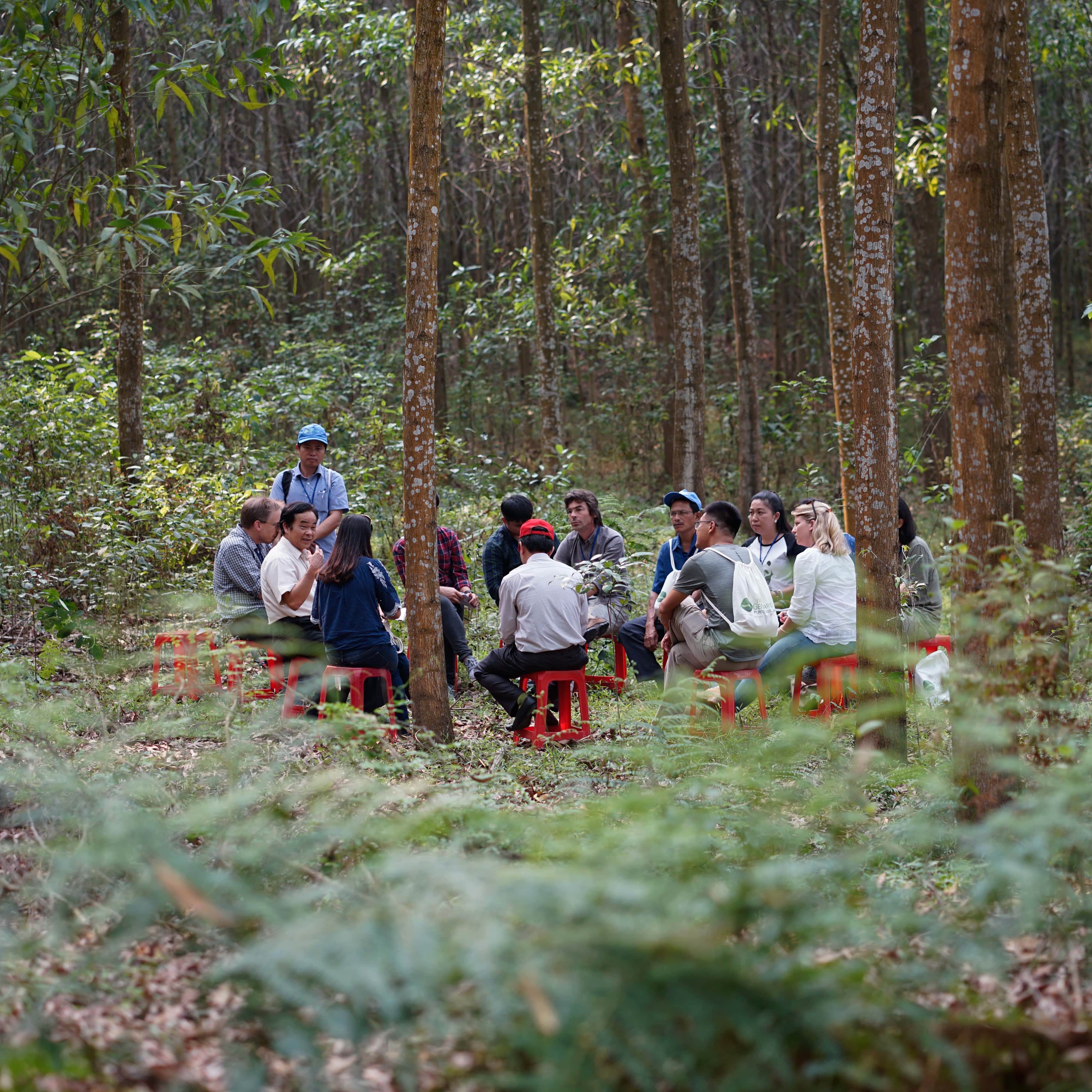 [The NGP Vietnam|Laos study tour has a tentative new date due to the Coronavirus outbreak]
In October 2016, the New Generation Plantations (NGP) platform held a study tour in Laos along the Ho Chi Minh Trail looking at how plantations can integrate multiple lands uses for improved livelihoods. Three years later in March 2019, NGP came back to the region to organize a Smallholders Fieldshop in Vietnam looking at the experiences of smallholders in the forestry sector in Thua Thien Hue.
Rapid land-use change and increasing interest in both tree plantation and non-timber forest product development and their associated industries presents challenges and opportunities for Laos and Vietnam. Building on the previous NGP events in the two countries, this study tour will look at the importance of developing a transboundary landscape approach to the environmental and social challenges across the Central Annamite mountains.
Field visits on either side of the border will showcase promising projects and approaches, enabling governments, private companies, investors, NGOs and local communities to share knowledge and experience. In Vietnam, we'll see how an FSC certified smallholder cooperative growing acacia plantation trees can attract private investment and support landscape restoration, and how the government is replicating forestry cooperatives nationwide. In Laos, we'll visit natural forests, and explore how to strengthen the sustainability of a community-based FSC certified Rattan Project and its supply chain. This will include starting from natural forest management in which Rattan grows, facilitation of the production supply chain, and developing sustainable financing for small and medium-sized enterprises to invest in it.
By sharing learning and ideas, we aim to scale up the development of plantations that help improve local livelihoods and restore ecosystems while delivering returns to investors.